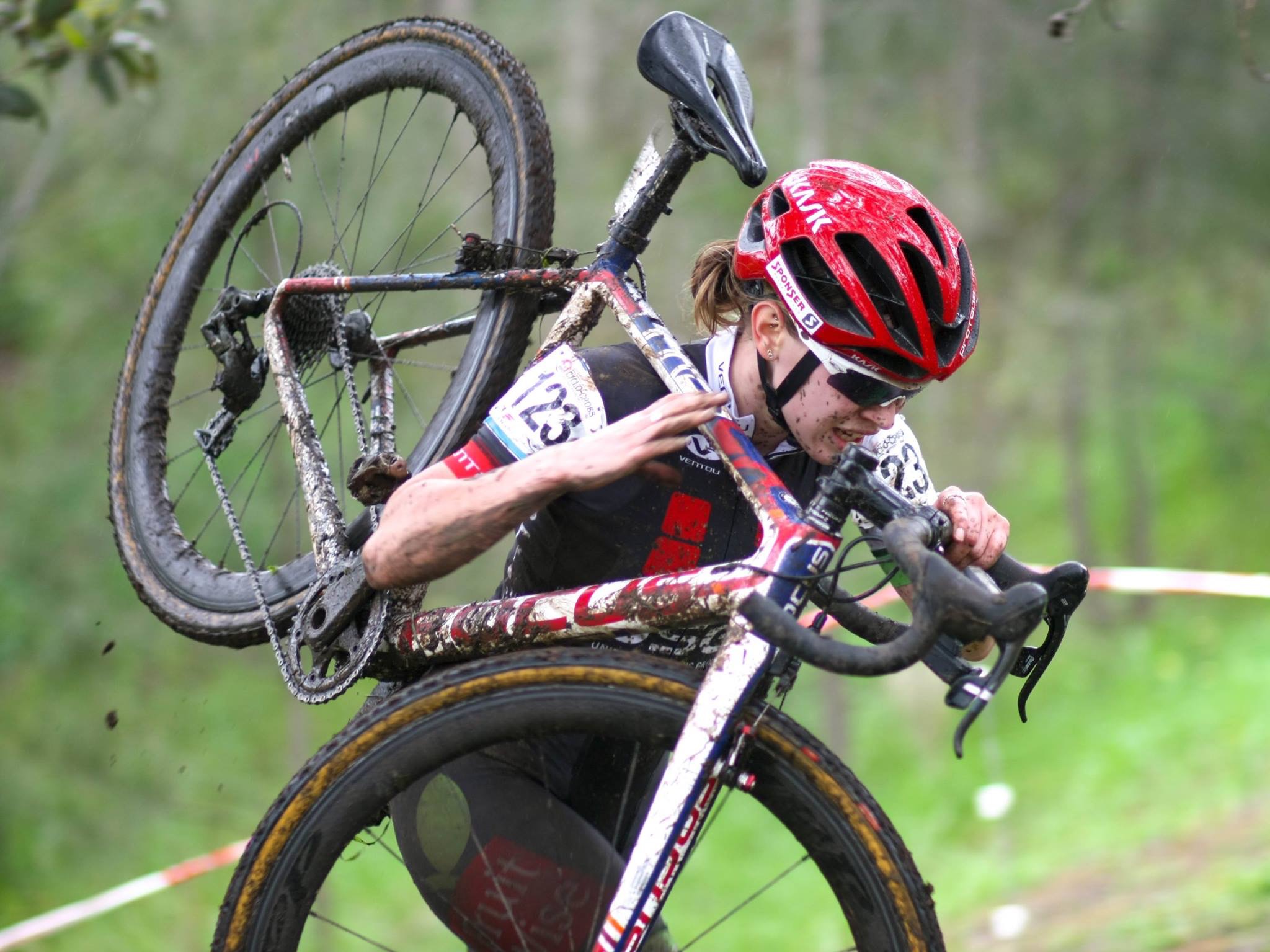 Ambassador – Stacey Riedel
Stacey Riedel
Home is Adelaide, South Australia.
Palmares
2016 U23 National CX Champion
2016 8th National Cyclocross Series Elite Women
2016 U23 South Australian Criterium Champion
2013 4th U19 National Road Championships
2013 4th U19 Australian Mountain Climbing Championships
2013 U19 South Australian Road Race Champion
2013 U19 National Team Pursuit Champion
2013 4th Bendigo International Madison
I came to cyclocross in 2014 after a year off of the bike after U19 Road Nationals. I watched some local races, thought it looked like fun, bought a bike, raced the next day and have been hooked ever since!
Off the bike I study Primary Education and Arts at Flinders University where I have just completed my 3rd year (yay only 1 to go!). I also do some nanny work and work at Cycle Closet, an awesome cycling apparel store in Adelaide!
I am most proud of putting myself completely out of my comfort zone to travel to Belgium alone in January this year, to race CX. It was my first time to Europe, my first long-haul flight, I didn't know the people who I was staying with, and I had no idea what I was getting myself in for, but I did it, and I'm better for it.
"What if I fall? Oh but my darling, what if you fly?" – Erin Hanson.
I love cyclocross because of the fun, carefree nature of it all. I love the challenges, the atmosphere, the supportive environment, and the fact that it's not just about how strong a rider you are, or how well you can sprint – it's so much more.
Cyclocross in Australia has come so far and is just growing bigger and better. It's fun, exciting, and ever-evolving and I'm really proud to be a part of it.
My 2017 cyclocross season will begin in Belgium, where I will race as much as possible to gain all the experience, fitness, strength, and skills that I can leading into the CX World Champs (should I be selected). I will then race the entire Aussie season where top 5 in the NCXS is my aim.
Title Photo Credit: Jake Thomas / @lilbikenerd

Photo Credit: Mark Geary /@ogaram