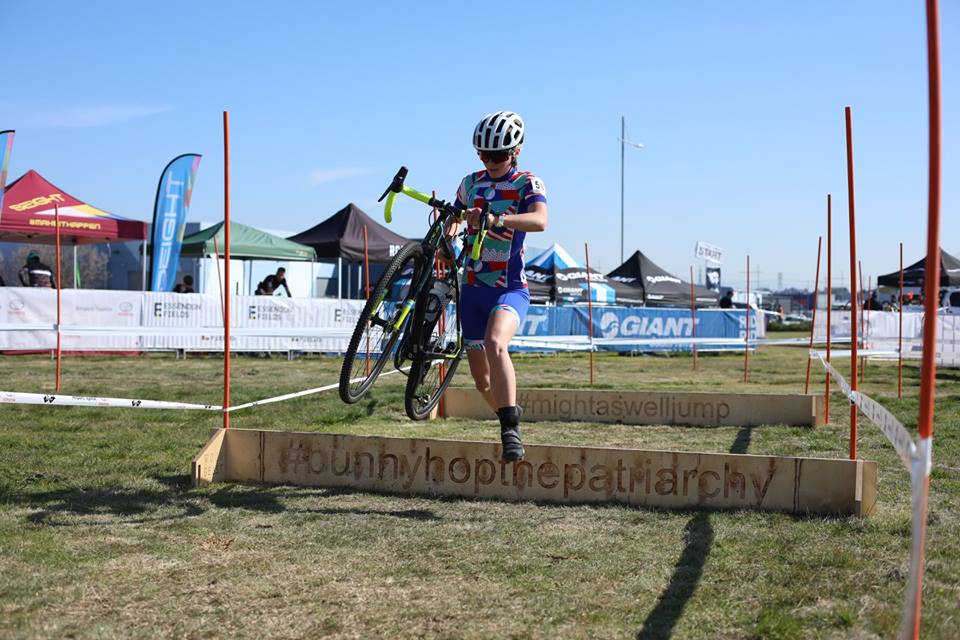 Ella Baxter
Home is Melbourne
I came to cyclocross in 2018. The Melburn Durt crew introduced me to it and from there my passion has grown and cycling is now my main sport.
Off the bike I'm always doing something else sporty. From surfing to karate to skiing. But I also enjoy road cycling and mountain biking. This year (2019) I'm also completing my VCE.
.I am most proud of becoming a black belt first dan in Karate and also being part of many different sports over the years. I have loved being part of the growth of womens sport.
I love cyclocross because I can get fit, have fun and be competitive in a completely inclusive environment. 
Cyclocross in Australia… is a fantastic upcoming sport, great for spectators and more and more women are getting involved. The people involved in CX are welcoming and will cheer you on whether your coming first or last.
In my 2019 cyclocross season I hope to still have fun, but get a little more competitive, as last year I spent majority of the time racing on my MTB. I am super excited to give this season my full effort and hopefully improve my position each race.
Photo Credits: @ogaram